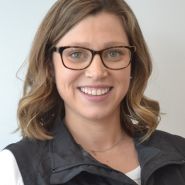 Available at multiple locations
Springborough Professional Centre
#221, 30 Springborough Blvd. SW
About
Megan graduated with a Master of Science in Physical Therapy from the University of Alberta in 2011 and has since taken courses in orthopedic manual therapy, functional dry needling and is trained in pelvic health physiotherapy.
Her practice is currently geared towards rehabilitation of musculoskeletal and sport-related injuries, with a special interest in the foot and ankle joints. She uses manual therapy, functional dry needling, exercise prescription and education to restore movement and optimize function. Megan works closely with podiatric and foot & ankle orthopaedic surgeons in treating pre and post-operative foot and ankle pathologies.
In addition to treating musculoskeletal injuries, Megan is also trained in pelvic floor physiotherapy. She treats clients with conditions including incontinence, prolapse, coccydynia (tailbone pain), painful intercourse, diastasis recti (abdominal separation) pelvic girdle pain and clients who are perinatal (during and post pregnancy).
Megan grew up competing as a provincial level gymnast. This sport provided her with the foundation to enjoy and participate in many different forms of exercise such as weight training, running, biking, skiing, hiking, yoga, pilates and Barre classes.