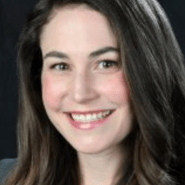 Available at multiple locations
About
Megan Stacey completed a Bachelor of Arts (Psychology and History), graduating with distinction in 2001 from Malaspina University. She then attended the University of British Columbia, where she graduated from the Faculty of Medicine, School of Rehabilitation Sciences (Occupational Therapy) in 2004. While attending UBC, Megan gained clinical experience working in both hospital and community settings with adults who had suffered strokes and other acquired brain injuries; geriatrics in a community outreach program and an extended care facility; adults who had sustained workplace injuries; and children with psychiatric conditions.
Megan joined the OT Consulting/Treatment Services Ltd. team following her graduation from UBC. She worked on a multi-disciplinary team of clinicians within the occupational rehabilitation department, honing her skills in Functional Capacity Evaluation, Job Demands Analysis, Gradual Return to Work planning, and ergonomics. She has performed numerous job-site evaluations and ergonomic assessments in a diverse labour market throughout the Lower Mainland and the BC interior. In this role, she also provided supervision and mentorship to student occupational therapists on clinical placement as well as to junior therapists in the department.
In 2007, she joined the medical legal department and has been conducting Functional Capacity Evaluations (in the Greater Vancouver area) and Cost of Future Care analyses (across British Columbia) for individuals with both physical injuries and acquired brain injury. She continues to provide mentorship to junior occupational therapists. She regularly participates in continuing education pertaining to physical assessment, and the assessment and treatment of acquired brain injury.
Megan has been qualified as an expert witness in the Supreme Court of British Columbia. She is a registrant in good standing with the College of Occupational Therapists of British Columbia and is also a member of the Canadian Association of Occupational Therapists.