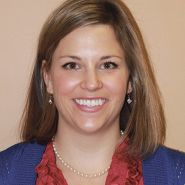 HBSc(Kin), BAHSc(AT), CAT(C), R.Kin
Available at multiple locations
311 Commercial Street, Suite 105
About
Melissa graduated from the University of Western Ontario in 2005 with an Honours Bachelor of Science in Kinesiology. She continued her studies at Sheridan College where she completed a Bachelor of Applied Health Sciences in Athletic Therapy, graduating with High Honours in 2008. She is a Certified Athletic Therapist in good standing with the CATA and a Registered Kinesiologist with the College of Kinesiologists of Ontario. She has expanded her knowledge through several postgraduate courses including spinal mobilization, core retraining, Soft Tissue Release, Cancer Rehabilitation, Concussion Care, Vestibular Rehabilitation, and Occupational Rehabilitation.
Melissa has a special interest and extensive experience treating shoulder injuries and improving stability in the spine and pelvis. Her strengths lie in careful observation of movement patterns to identify causes of tissue failure resulting in pain or dysfunction. She then designs treatment plans and home exercises with specific cues to address these issues. She believes patient education and involvement in their own care plan are essential for successful rehabilitation and general wellness.
She has worked with university varsity hockey, rugby, basketball, and wrestling, and Jr.B Lacrosse. She also works with national level figure skaters and swimmers. She has taught Injury Prevention Workshops to runners of all levels as well as to industrial workers. She is a Certified First Responder and has experience covering emergency care at high volume events including marathons, triathlons, wrestling and soccer tournaments.
In her spare time, Melissa enjoys running and general fitness, hockey, hiking, cooking, attending live sporting events, and participating in outdoor activities. She is always looking for new ideas and innovative ways to incorporate exercise and balanced healthy living into her lifestyle as well as sharing this passion with others.