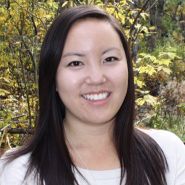 Available at multiple locations
About
Melissa graduated with a Master of Science in Physical Therapy from the University of Alberta in 2015. She also completed a Bachelor in Kinesiology from the University of Calgary.
Melissa continues to advance her education by actively pursing post-graduate courses and certifications. She has successfully completed training in K-taping, Mulligan Mobilizations and Level 1 manual therapy with the Canadian Orthopaedic Division of Physical Therapy. Currently, she is pursuing certification in Acupuncture with the Acupuncture Foundation of Canada. Melissa plans to continue to advance her skills in Manual Therapy and Dry Needling. In order to best care for her clients, Melissa utilizes manual therapy, individualized exercise prescription and patient education.
In her spare time, Melissa continues to be active and enjoys playing soccer, running and hiking.