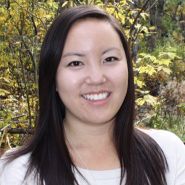 Available at multiple locations
About
Melissa Tomiyama is a skilled physiotherapist who obtained her Master of Science in Physical Therapy from the University of Alberta in 2015. Prior to that, she completed a Bachelor in Kinesiology from the University of Calgary. Melissa takes a hands-on approach to her physiotherapy practice, utilizing various forms of manual therapy. She creates personalized exercise programs and provides education to empower her clients to be active participants in their rehabilitation journey.
Melissa has a special interest in vestibular rehabilitation and concussion therapy. She has taken several courses related to these areas, enabling her to work with patients experiencing dizziness, vertigo, and balance issues. Additionally, Melissa is certified in functional dry needling through KinetaCore and has completed advanced manual therapy training through the Canadian Orthopaedic Division of Physical Therapy.
In her free time, Melissa enjoys playing soccer, hiking, and spending quality time with her family. With her compassionate approach and commitment to ongoing education and training, Melissa strives to provide the highest level of care to her clients.