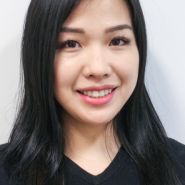 Registered Massage Therapist
Available at multiple locations
Olympic Oval
6111 River Road, Suite 160
About
Melody graduated from WCCMT with a Massage Therapy diploma and from UBC with a Bachelor of Science in Food, Nutrition and Health. Upon being certified as a Registered Massage Therapist (RMT), she was also awarded first place by RMTBC for her case study conducted on a patient with Functional Scoliosis.
Melody is fluent in English, Cantonese and Mandarin, and enjoys working with individuals from various backgrounds. She believes in the value of health. Through proper nutrition and physical activity, complemented by treatments that nourish the musculoskeletal and nervous system, we are working towards our most optimal health and that is more valuable than anything.
Melody combines a thorough initial assessment with various manual therapeutic techniques, as well as personalized rehabilitative exercises as home-care to ensure that the patient's goal is prioritized.
Outside of the clinic, Melody loves to explore her creative side through painting, drawing and baking new recipes. She also makes an effort to work out daily, practice yoga, and travel the world.