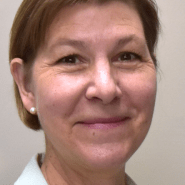 Available at multiple locations
1577 Danforth Ave. Unit 4
About
Mia Bechard is a highly experienced physiotherapist with a remarkable career spanning over 35 years, specializing in orthopedic and sports injury rehabilitation. Since joining East Toronto Orthopaedic and Sports Injury Clinic in 2004, Mia has been dedicated to providing exceptional care to her patients. She obtained her degree from the University of Toronto and has since pursued extensive post-graduate training in manual therapy, exercise therapy, and ConnectTherapy. With certifications in acupuncture from MacMaster University, as well as GLA:D™ and Bonefit, Mia is well-versed in various treatment modalities.
Mia's expertise extends beyond patient care as she plays an active role in educating other Canadian healthcare professionals about the GLA:D™ program. She played a pivotal role in introducing this program to the clinic, displaying her dedication to advancing the field of physiotherapy. Mia adopts a comprehensive approach to treatment, emphasizing patient education, home-based exercises, manual therapy, and other relevant modalities. Through careful observation of postures and movement patterns, she develops personalized exercise plans to optimize movement and overall health for patients of all ages.
With a particular interest in treating osteoarthritis, Mia strives to help individuals effectively manage and understand their condition, whether it be in post-joint replacement rehabilitation or in efforts to avoid joint replacement altogether. Beyond her professional endeavors, Mia finds enjoyment in a range of outdoor activities, including running, downhill and cross-country skiing, swimming, kayaking, and curling. Her active lifestyle reflects her passion for wellness and complements her commitment to helping others achieve optimal physical health and mobility.