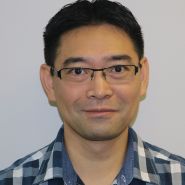 Available at multiple locations
About
Michael graduated from university of Manitoba in 1998 with a Bachelor of Medical Rehabilitation in Physiotherapy. Since graduating, he has completed many post-graduate courses to assist in patient care. He received his certification in acupuncture from the Canadian Acupuncture Foundation of Canada Institute in 2007.
He is a manual therapist that utilizes acupuncture and exercise prescription to assist individuals in achieving their goals and returning to full function. He is also trained in kinesiotaping and uses this technique to maximize his client's recovery. Michael has been a part of the Lifemark Hazelwood team since 2009.
Outside the office, Michael enjoys working out at the gym and spending his time with family and friends.