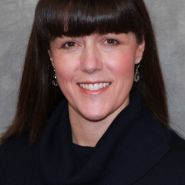 Available at multiple locations
About
Michele graduated with a Bachelor of Science in Physical Therapy from the University of Alberta in 1990. She immediately began working at the Royal Alexandra Hospital in the Physical Therapy department. Opportunity took her to College Plaza Physical Therapy in Edmonton to work with Jim Meadows and Judy Black to further her development in Manual Therapy for three years. Michele spent the next seven years working with Dr. Gregg and Dr. Steadward at the Edmonton Sport Institute as both a therapist and administrator. Michele took a two year break from Physical Therapy to start her family and returned to work in 2003 joining the team at St. Albert Physical Therapy.
She has always loved sports and science and that is what pushed her to pursue a career in Sports Medicine. Michele has volunteered to work with various teams and sports over the years, including the Eastglen High School Football team, Pirates Rugby team, World figure skating Championships in 1996, the Continents Cup in 1997, Canadian Figure Skating Championships in 1994, World Firefighter Games, the Morinville High School Basketball team, and coaching power skating, Can skate and Can figure skating classes. She has also served as a volunteer for the College of Physical Therapists of Alberta as a clinic reviewer for three years.
Michele continued her love of sport, first as a skater on the Edmonton Synchronized Skating team for 13 years and then as a coach for the past 19 years. She has competed in Italy and France, representing Canada as a member of the national team, with the team placing third. Competitions have taken her across Canada and into the USA. She has proudly medalled as a coach with her teams taking one National Championship, three silvers and one bronze, a first for a Western Canadian Coach. Currently, Michele coaches three teams from the ages of 10 to adult and her Juvenile team has placed first in Western Canada for 10 consecutive years. She is currently on the skating programs committee for Skate Canada AB/NWT/Nunavut section as the Synchronized Skating Representative.
Michele keeps busy with her Physical Therapy career, family, and coaching.
Her main focus for rehabilitation is a hands-on approach to client care with active involvement from the patient. Michele has recently completed her GUNN IMS certification, adding Intramuscular Stimulation to her toolbox of treatment techniques for her clients.