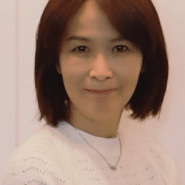 Available at multiple locations
366 Adelaide St. E.
Suite 101
About
Michelle is a Registered Acupuncturist with the College of Traditional Chinese Medicine Practitioners and Acupuncturists of Ontario (CTCMPAO), and a graduate of OCTCM Toronto. Her services include clinical acupuncture, acupressure, cupping, tuina, guasha, moxibustion, e-stim, and cosmetic acupuncture.
She specializes in pain management (arthritis, migraine, musculoskeletal pain, TMJD), gynecological disorder (PMS, dysmenorrhea), gastrointestinal disorder (acid reflux, constipation, diarrhea), and mental health (depression, anxiety, PTSD). She also has experiences treating patients with infertility, oedema, nocturnal enuresis, and many other medical conditions.
Michelle's treatment philosophy has always been safety as a priority. Her treatment plans are tailored to her patient's comfort level and pays respect to their cultural backgrounds and preferences. Outside of work, she enjoys playing badminton and gardening.