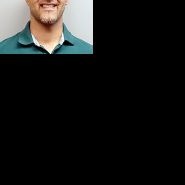 Available at multiple locations
4818 Westwinds Dr NE
Unit 2210

192-8888 Country Hills Blvd NW
About
Dr. Mike graduated with a Bachelor of Science degree in Cell Biology & Genetics from the University of British Columbia in 2000. He continued on to achieve his Doctor of Chiropractic degree from the Southern California University of Health Sciences in 2003. He most recently completed both the Arthritis Society's Getting a Grip on Arthritis® osteoarthritis and rheumatoid arthritis education program. Mike has been in practice since 2003 and has started up and managed multiple clinics.
Currently, he collaborates with multiple specialties- physiotherapy, massage therapy, acupuncture/IMS, kinesiology, psychology, naturopathic medicine and personal trainers. His focus is always on improving his patient's function and performance by incorporating chiropractic adjustments, home exercise prescription and teaching self-managing techniques to his patients.
When Dr. Mike is not at work, he can be found at home spending time with his family or exercising at the gym!