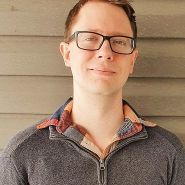 Available at multiple locations
101 - 4330 Blackgold Drive
About
Mitchell is a Registered Psychologist with the College of Alberta Psychologists and a member of the Psychologists Association of Alberta.
His background in human services has allowed him to work with many populations including children, adolescents, adults, seniors, couples, and families. His experience has ranged from working in community health clinics to emergency shelters and addiction treatment facilities.
Mitchell believes in meeting people where they are at and helping them in their journey to overcome psychological barriers that may be impacting their quality of life. His clinical practice as a psychologist is trauma and attachment informed with the hopes of ensuring people can feel seen, heard, and understood in sharing their stories during therapy.
In his practice Mitchell utilizes various evidence-based psychotherapeutic modalities of treatment, including: Eye Movement Desensitization Reprocessing (EMDR), Cognitive Behavioral Therapy (CBT), Cognitive Processing Therapy (CPT), and Acceptance and Commitment Therapy (ACT). Additionally, he has attended training and workshops for many other modalities of treatment such as Dialectical Behavioral Therapy (DBT), Emotion Focused Therapy (EFT), and Gottman Couples Therapy.
If you'd like to know more about any of these treatments, please feel free to reach out to Mitchell and inquire about what they entail.