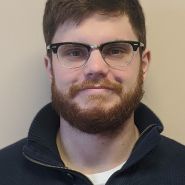 Available at multiple locations
About
Nathan is a kinesiologist that has been registered since 2017. He graduated from UOIT in 2016 with an honors degree in kinesiology. His area of focus during his education was primarily on exercise physiology and anatomy.
Nathan has worked with Lifemark since 2017. He joined the team at Lifemark Physiotherapy Orleans two years ago. Nathan has experience with all manner of occupational injuries, as well as motor vehicle accidents, veteran's affairs and independent functional assessments.
When Nathan isn't working with clients, he can typically found at home corralling his two cats, and watching NFL football.