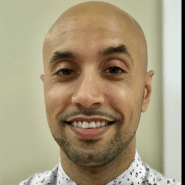 Available at multiple locations
003-1400 Ritson Road North
About
Dr. Nicholas T. Antony is an evidence-based Chiropractor serving the community of Durham Region for over 6 years. His research background in the field of biomechanics has provided a specialized understanding of the mechanisms and factors associated with the development of musculoskeletal injuries. 
He incorporates a multidisciplinary approach in the diagnosis and treatment of musculoskeletal injuries; utilizing a variety of treatment techniques including: myofascial release, joint mobilizations, acupuncture, shockwave therapy, exercise prescription, kinesiotaping, cold laser therapy and instrument assisted soft-tissue mobilizations.
Dr. Antony is a professor for the UOIT Faculty of Health Sciences; lecturing on biomechanics, neuroscience, anatomy and clinical ethics courses. He is certified with the Complete Concussion Management program and is also the Head of Medical Staff for the Whitby Dunlops Hockey Club.
He is a graduate of the Canadian Memorial Chiropractic College in Toronto. He obtained a Bachelor's of Science degree in Human Kinetics from the University of Guelph and also completed a master's degree in Biomechanics and Ergonomics from York University. His research on workplace injuries was published in the Journal of Electromyography and Kinesiology and was presented at the 14th Biennial Conference for the Canadian Society of Biomechanics in 2006. He is currently completing his PhD in neuroscience at UOIT in Oshawa.