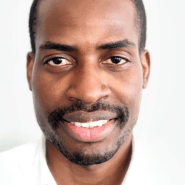 Available at multiple locations
About
Oladapo graduated with a Bachelor of Physiotherapy degree from the University of Lagos, Nigeria in 2010. His passion for helping people made him study physiotherapy and was working as a Physiotherapist in his home country, prior to relocating to Canada in 2019.
He is particularly interested in Orthopedics and manual therapy, but has worked in a variety of settings including in and outpatient Pediatric, Stroke rehabilitation, Orthopedic and Burn centres.
Ola understands that rehabilitation can be painful and challenging at times, but he is skilled to make it fun and easy by empowering patients with knowledge through education and active listening. He prioritizes his patients' wellbeing and will go to lengths to get positive results. He enjoys learning from colleagues and evidence-based practice.
He is married with two sons; and loves spending time with them. Ola loves to learn, especially about people's cultures and languages. He is interested in trying new things, and recently went skydiving.