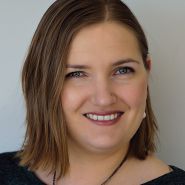 Available at multiple locations
Languages Spoken:
English
Hebrew
Russian
Ukranian
100, 109 Quarry Park Blvd SE
About
Olga is a physiotherapist and pelvic health therapist at Lifemark Quarry Park. She obtained her Bachelor of Physiotherapy from University of Haifax in 2006 and completed her Master of Physical Education in 2013. Since graduation, she has been expanding her knowledge and fields of practice with various post-graduate courses. Lately, she has developed a focus in pelvic health and is now certified in levels one to three.
In her treatments, Olga utilizes manual techniques, dry needling, Pilates philosophy and therapeutic exercises, in order to help her clients achieve the best quality of life possible.
In her free time, she enjoys the outdoors with hiking, camping and snowshoeing. Yoga is a new passion of hers and she is hoping to advance her skills in this new activity.