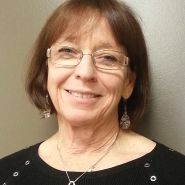 Available at multiple locations
1440 Main Street East., Unit #5
About
Pam has been working as a physiotherapist for 38 years after graduating from the University of Pretoria in South Africa in 1976. She has gained experience from working in hospitals, long-term care facilities, sports clinics and outpatient orthopaedic clinics, both in South Africa and Canada.
Pam is a member of the Canadian Physiotherapy Association. She believes in education and exercise prescription for helping each patient resolve injuries caused by muscle imbalances, poor posture, and incorrect body mechanics. "Motion is lotion" is a quote she uses to encourage patients to become more active.
Pam believes in setting a good example and is very active attending spin and bootcamp classes daily at her local neighbourhood gym. She enjoys hiking, kayaking, fishing and travelling.