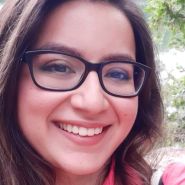 Available at multiple locations
6990 Derry Road , Suite 203

311 Commercial Street, Suite 105

9780 Bramalea Road
Suite 302
About
Parul is a qualified Occupational Therapist licensed to practice in Ontario and is registered with the College of Occupational Therapists of Ontario (COTO).  She graduated from McMaster University with a Master of Science in Occupational Therapy (MScOT) in 2019. In addition, she completed a Honours Bachelor of Science Degree in Life Sciences in 2017 also from McMaster University. Parul is a member of the Ontario Society of Occupational Therapists (OSOT).
As of November 2019, Parul has been employed by Lifemark as an Occupational Therapist with experience in the physical, functional, cognitive, and psychosocial evaluation of individuals who are experiencing difficulties performing their daily activities due to illness and/or injury. She utilizes a client-centered, holistic lens to optimize a client's ability to participate in desired and valued activities and roles across their lifespan. Parul is also able to provide services in Hindi, Punjabi and Urdu.
Parul's hobbies include drawing, painting and creating art. Parul likes to stay active through dance and yoga. She is an avid nature lover and enjoys going on hikes with family and friends.