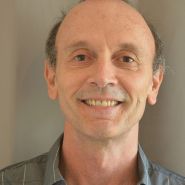 Available at multiple locations
1517 Admirals Road, Unit 104
About
Paul graduated from Auckland University of Technology in New Zealand. He moved to Canada where he worked in hospitals and private clinics for several years before returning to New Zealand where he opened and ran a busy multidisciplinary clinic. While in New Zealand Paul went on to complete post-graduate training in manipulative therapy. He has a particular interest in elder care, chronic pain conditions and biomechanics in relation to posture and movement.
Whatever your goals, Paul believes an individualized treatment plan for your bodies specific needs will be the most successful. His passion is to see people free of pain and functioning optimally.
Paul has played rugby for Auckland Suburbs, and enjoys squash, cycling, skiing and distance running.