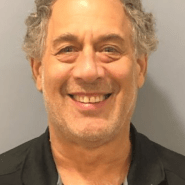 Available at multiple locations
About
Paul graduated from Ben Gurion University of the Negev in June 1991. He has been a physiotherapist in Ontario since 2002,working as Clinic Director for Barrie and Midland Physiotherapy Clinics at pt Health. He is presently Clinic Director for Barrie Physiotherapy.
Paul has extensive experience in treating muscoskeletal conditions, custom orthotics and vestibular problems. This includes post joint replacement rehabilitaion and other post surgical conditions.
Paul believes that the proper mix of an evidence based practice consisting of an exercise program, along with hands on and modalities, (when indicated), is most effective.