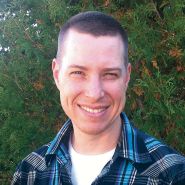 Registered Massage Therapist
Available at multiple locations
10 Keith Ave. (Hwy. 26)
Unit 105
About
Paul graduated from D'Arcy Lane Institute in London, Ontario in 1996. Shortly after graduating, he initiated massage therapy for the employees at three hospitals within the London Health Science Centre. He then spent several years in the Cayman Islands where he practiced as a massage therapist and also did some recreational triathlons while he was there.
Paul relocated to Collingwood, Ontario in 2008 and shortly after, he joined the team of healthcare providers at Collingwood Sport Medicine providing massage therapy. Paul is pursuing certification in sport massage with the Canadian Sport Massage Therapy Association.
Paul's massage therapy techniques mainly utilizes trigger point therapy, soft-tissue release and active isolate stretching. After sitting down with his clients and learning about their past and present concerns, he puts in place a plan of recovery. His goal with each of his clients is to get them to a pain-free state and to educate them on injury prevention.
Paul is kept busy with his wife and three children.