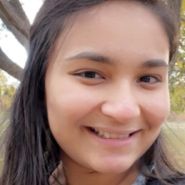 Available at multiple locations
940 Jamieson Parkway, Unit B1
About
Paulomi graduated with a Bachelor of Physiotherapy from AIMS, Gujarat University in 2019. Paulomi completed the Canadian credentialing process and successfully passed the written component of the Canadian Physical Therapy competency exam in 2020 since she is working as resident PT.
Paulomi believes that the patient is the center of the rehabilitation team. Therefore, patient education is really important. Her professional interests include treating musculoskeletal conditions, sports injuries, and orthopedics cases both in adults and children. Paulomi loves helping her clients by providing customized treatment plans using different approaches. Paulomi is also interested in acupuncture & dry needling courses which she plans to do soon.
Paulomi is an extrovert and fun-loving person who loves to spend free time with friends and family.