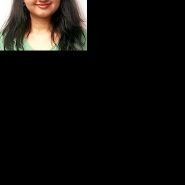 Available at multiple locations
4818 Westwinds Dr NE
Unit 2210
About
Priyanka is ambitious and passionate physiotherapist who believes in interdisciplinary approach in order to help her patients attain optimal health. In Priyanka's practice, she treats a variety of musculoskeletal  injuries including  motor vehicle accidents, work injuries, chronic conditions, and pelvic floor dysfunctions. Using the evidence based practise, Priyanka works to provide the highest quality care for her patients to make a positive impact so that they can successfully return to doing what they love. Priyanka's clinical interest includes pelvic health, chronic pain, and concussion rehabilitation.
Priyanka holds a Bachelor of Physical Therapy degree from Post Graduate Institute of Medical Education and Research, India and a Post graduate certificate in Exercise Science and Lifestyle Management from Humber College, Toronto. Priyanka also holds Kinetacore Functional Dry Needling Certificates (Level 1 and Level II) and has successfully completed numerous courses in manual therapy, pelvic health and concussion management.
In her free time, Priyanka likes to spend quality time with her family & friends and enjoys working as a volunteer for Animal Rescue groups in Calgary and adjoining areas.