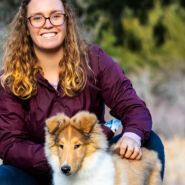 Available at multiple locations
1517 Admirals Road, Unit 104
About
Rachel graduated with her Master of Physical Therapy degree from Western University in 2016. During her studies, she completed training across Ontario and overseas. Prior to that, she completed her Bachelor of Kinesiology at the University of British Columbia.
When working with patients, Rachel focuses on education and self-management strategies to empower patients to take control of their own health.
Through a combination of modalities, manual techniques, and exercises, Rachel's patients are able to sustain improved movement patterns and decrease their pain for long-term relief.