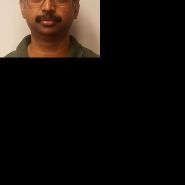 Available at multiple locations
Languages Spoken:
English
Gujarati
Hindi
Punjabi
Urdu
4818 Westwinds Dr NE
Unit 2210
About
Rafeeq completed a Master of Sports Physiotherapy degree at the GNDU in 1998 (India). He previously graduated from the University Of Nagpur (India) in 1994 with a Bachelor of Physiotherapy. Rafeeq has completed training in Dry Needling (Kineticore) & Spinal Manipulation (Swodeam Insitute) & has practice license for practicing Dry Needling & Manual therapy. He also has a background in sport therapy working with a variety of sports teams including basketball, volleyball, soccer & handball.
He attended as in-field PT for premier league soccer matches at Kuwait. He provides a variety of treatment methods including manual therapy, exercise prescription, return to work/function activities, dry needling and modalities at clinic.
To stay active, Rafeeq enjoys running and spending time with family. He participate in community events to support strong & healthy community.