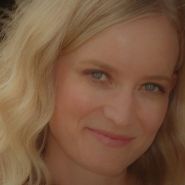 Registered Massage Therapist
Available at multiple locations
6990 Derry Road , Suite 203
About
Rebecca has been working as a registered massage therapist for over 12 years. She graduated from The Canadian Therapeutic College with first-class honours and received the outstanding academic achievement award and valedictorian award. 
Rebecca has experience treating a number of conditions including neck, shoulder and back pain, fibromyalgia, arthritis, whiplash, headaches, sciatica and circulatory issues. She has also led a number of infant massage workshops. 
Rebecca is passionate about living a healthy and active lifestyle and enjoys yoga, pilates, skiing and hiking.