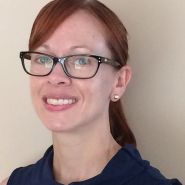 Registered Massage Therapist
Available at multiple locations
100 - 800 East Lake Blvd NE
About
Renee is a Registered Massage Therapist who graduated from Grant MacEwan University in 2004. Renee also has an educational background in kinesiology and Traditional Chinese Medicine which helps to expand her skills and knowledge as a massage therapist. Growing up, she played a lot of competitive sports and soon became no stranger to sports injuries.
It was from her experience of rehabilitating these injuries that her passion for helping others to achieve their personal best grew.
Renee specializes in therapeutic massage including injury rehabilitation, sports therapy, prenatal, and orthopaedic conditions. She has taken advanced training in Schweitzer's deep-tissue therapy, is a certified Active Release Techniques and Kinesio tape practitioner, and is a member of the International Cupping Therapy Association.
Renee has extensive experience working with all age groups and believes that massage therapy can help everyone to achieve optimal wellness.