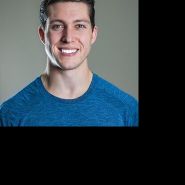 Registered Massage Therapist
Available at multiple locations
About
Growing up in West Kelowna, Richard first began his professional career as a Civil Engineer after graduating from UBCO. Soon realizing his passions lay elsewhere, he enrolled at Vancouver Career College and began his new career as a Registered Massage Therapist.
Richard treats injuries resulting from trauma, overuse, motor vehicle accidents, stress related tension, and postural imbalances. He focuses on increasing overall function and decreasing pain through the use of deep tissue, myofascial, and active release techniques.
Outside of work, Richard enjoys anything active, challenging, and competitive, as he splits his time between basketball, the gym, rock climbing, and any other random activity that happens to cross his path.