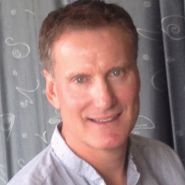 Richard Merritt (Clinic Director)
Available at multiple locations
About
Richard graduated from Dalhousie University in 1996 with his Bachelor of Science in Physiotherapy. Prior to that, he had a Bachelor of Physical Education from the University of New Brunswick. Richard is certified in acupuncture and dry needling (IMS) and has taken several post-graduate courses in manual therapy and McKenzie training. 
Although he was born a Maritimer, Richard has enjoyed traveling and working in the United States prior to moving to Western Canada to open his own clinic. Richard owned and operated Horizon Physiotherapy prior to joining the team at Lifemark.
Richard is an avid sports person and has played university-level soccer as well as junior hockey. He was the athletic therapist for the University of New Brunswick men's hockey team as well as the women's basketball team and at St. Mary's University was the athletic therapist to the men's soccer team. Sports continue to be a big interest for Richard as he works with many of athletes from local sports associations including the Calgary Buffalos Minor Hockey Association.
Richard brings a dynamic energy to the clinic; one which his patients and colleagues have enjoyed over the years. He is passionate about people and enjoys being a part of other people's success.
Richard continues to play hockey as well as coaches minor hockey with the Midnapore Minor Hockey Association. Richard enjoys spending time with his family when he is not working, particularly his two sons who are actively involved in hockey and karate.