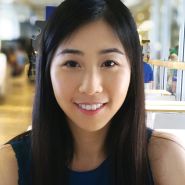 Available at multiple locations
About
Rosanna is a Registered Dietitian with the College of Dietitians of Ontario. She graduated from Ryerson University and later pursued ACEND-accredited clinical training in the US.
As an active nutrition educator and media communications expert, she is often featured in Global News, Huffington Post and in Healthy Directions magazine. Rosanna has experience working with patients in acute care, trauma, complex and long-term care. She is passionate about nutrition and wellness and believes every client can achieve better quality of life through empowered food and nutrition support.
Rosanna welcomes new clients and looks forward to helping them achieve their nutrition and health goals.