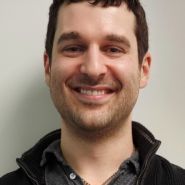 Available at multiple locations
2943 Hwy 69 North
Unit 110
About
Dr. Desjardins is a graduate of Canadian Memorial Chiropractic College, class of 2015. He also has a diploma in Medical Radiation Technology from Cambrian College and practiced as an x-ray technologist for nine years in the hospital setting.
Ryan's philosophy of care is proper treatment starts with a proper diagnosis. A proper diagnosis is acquired by taking the time to listen to patients and performing the appropriate tests.
In his practice, Dr. Desjardins does more than quick adjustments, using soft tissue therapy, mobilization and manipulation therapy, instrument assisted techniques, electrotherapy modalities, and exercise therapy in the care of his patients.