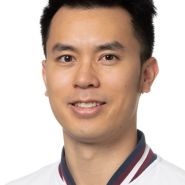 Available at multiple locations
Academy Place
207, 11520 - 100 Avenue
About
Sam completed his Masters degree in Physical Therapy in 2008 from the University of Alberta. Prior to that he attended the University of Lethbridge where he received a Bachelor's in Biochemistry in 2003. 
Sam has completed a number of post-graduate courses, including Mulligan's Manual Therapy, Level III Upper/Lower (Orthopaedic Division), Active Release, and various other Manual Therapy/Orthopaedic courses. He has worked primarily in private practice orthopaedics, but has experience working in hospital (acute and subacute) and home care settings.
Sam's hobbies include basketball, soccer and travelling.