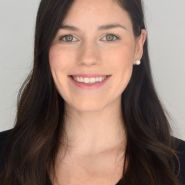 Available at multiple locations
Suite 182
26 Thomas Raddall Drive
About
Sam is a Physiotherapist with our team at Lifemark Sport Medicine Canada Games Centre. She is a proud Dalhousie University Alumni, graduating from her Bachelor of Science degree in Kinesiology in 2014 followed by her Master of Science in Physiotherapy in 2017.
Sam is dedicated to providing thorough assessments to understand and address any concerns or impairments.
Her philosophy is to help patients accomplish their goals by determining the most appropriate program, and supporting patients through their rehabilitation journey. She believes in a multi-directional treatment approach that incorporates various techniques including exercise, effective mobilizations, and taping to name a few.
In her spare time, Sam loves to dedicate her time to the sport of volleyball. Her role as a lifelong athlete, in addition to devoting seven years to the development of young athletes as a coach, has contributed to her passion for providing care to athletes as a physiotherapist.
Sam looks forward to meeting all of her new patients and will be there to greet them with a smile!