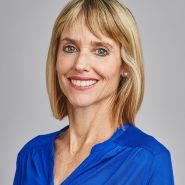 B.Sc., RD - 2017 Dietitians of Canada Member Recognition Award for Leadership
Available at multiple locations
444 7 Avenue Southwest, Suite 250
About
"I am enthusiastic and passionate about nutrition and healthy living. You can count on me for positive, successful and sound nutrition advice." - Samara
Samara brings over 20 years of nutrition counselling experience to help you lose weight, lean up, reduce body fat and increase your energy. She designs personalized nutrition plans based on your health and fitness goals, advising individuals, sport teams and corporations. She works with athletes and fitness enthusiasts from those involved in marathons, cycling, cross fit, boot camps, triathlons, hockey and dance in improving their performance through nutrition.
As a champion tennis player and marathon runner, and a mother of two active children, Samara has a personal, holistic approach to make healthy eating simple even with hectic lifestyles.
Samara is a public speaker and media expert in the field of nutrition and can be seen on City TV, Shaw TV and Global news. She appears and writes for national magazines and had a successful column in the Calgary Herald for over 7 years.
Customized Topics: eating for energy, weight loss, sports nutrition, diets for high cholesterol and high blood sugars, irritable bowel syndrome, food intolerances, food allergies, anti-inflammatory, managing hormones, gluten free and/ or vegetarian diets.
Certifications
B.Sc., RD - 2017 Dietitians of Canada Member Recognition Award for Leadership