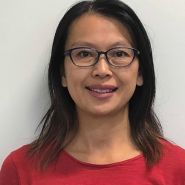 Available at multiple locations
About
Dr. Sandra Lee graduated from National College of Chiropractic in 1994. Along with chiropractic, she has studied both Chinese and medical acupuncture in the United States, Canada, and China. She is a licensed chiropractor and a registered acupuncturist, as well as a fully certified Kinesiotaping practitioner.
Sandra has enjoyed practicing in the St. Thomas area since 1998 and is dedicated to providing excellent care to her patients. She is grateful for the opportunity to service her community as well as her patients.
Sandra enjoys tennis, volleyball, yoga, traveling, and spending time with her close friends and family. She is forever a student of life and continues to take yearly seminars to better serve her patients and her community.