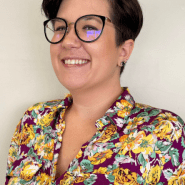 Available at multiple locations
About
Sarah graduated from the University of New Brunswick in 2010 with a Bachelor of Science in Kinesiology. In 2012, Sarah graduated from Dalhousie's School of Physiotherapy with her Master degree.
In order to provide her clients with quality, client-centered care, Sarah continued her education in the fields of exercises essentials, Tai Chi a System of Balance, non-internal Pelvic Health and Cognitive Behavioural and Acceptance and Commitment therapies.
Sarah uses a variety of treatment techniques in her daily practice, incorporating exercise prescription, manual therapy and pain science education in order to assist her client meet a their varying health and wellness goals.
Outside of work Sarah values her leisure time walking, hiking, doing yoga and spending time her cats.