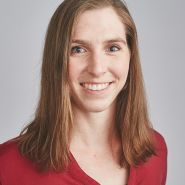 Available at multiple locations
About
Whether an injury is from sports/physical activity or everyday aches and pains, Sarah finds great satisfaction in helping you feel and perform your best.
Sarah has over a decade of experience. A graduate of the University of Toronto with a Master of Science in Physical Therapy degree in 2012, following a Bachelor of Science in Kinesiology from the University of Western Ontario in 2010. The mountains brought her west and she hasn't looked back.
Sarah has advanced training in shoulder and hip rehabilitation along with upper and lower body advanced manual therapy. She is certified through the Acupuncture Foundation of Canada and Intramuscular Stimulation (IMS)/Dry Needling.
As an avid athlete and outdoor adventurer, Sarah has experienced many injuries herself over the years. She has used these experiences to help shape the care she provides for her clients. Appointments include a thorough assessment of the problem, followed by a multifaceted treatment plan. Treatments may include a mix of the following, based on each client's needs:
Manual therapy techniques on muscles and joints
Targeted home exercises
Correcting movement patterns and postures
Dry needling/IMS or acupuncture
Outside of the clinic, Sarah is busy doing activities she loves most: playing basketball, snowboarding, hiking and golfing!