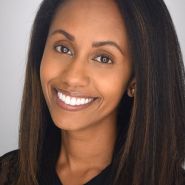 Available at multiple locations
(Inside Fit4Less)
650 Portland Street
About
Sarah rejoins the Lifemark family after 3 years of working abroad in a Joint Commission International (JCI) accredited hospital and outpatient clinic in the West Indies. This invaluable opportunity provided her with experience in acute care, stroke rehabilitation, and outpatient rehabilitation (emphasis on upper extremity musculoskeletal conditions). Prior to this, she worked as a return to work assessor with Lifemark in Grande Prairie, Alberta for 3.5 years. Assessments included Functional Capacity Evaluations (Workwell certified), worksite visits, Physical Demands Analyses, and ergonomic assessments. Combined, these diverse work experiences, have facilitated Sarah's growth as an Occupational Therapist (OT).
Originally from Halifax, Nova Scotia, Sarah completed her studies at Dalhousie University where she graduated in 2009 with a Bachelor of Science degree (double major -  biology and psychology). Two years later, she remained at Dalhousie University graduating with a Master of Science in Occupational Therapy. She has been a member of the Canadian Association of Occupational Therapists since 2011 and has maintained good standing with the Alberta College of Occupational Therapists and presently with the College of Occupational Therapists of Nova Scotia. Sarah is currently completing a post-graduate certificate in Chronic Condition Management through her alma mater.
In her role as an OT, Sarah holds a strong belief that engagement in meaningful activity is one of the keys to maintaining quality of life. It is her lifelong commitment, through continuing education, to progress herself as an OT. In particular, she has special interests in hand therapy and return to work rehabilitation.