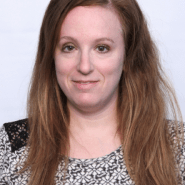 Available at multiple locations
About
Saucha completed her Master's degree in Occupational Therapy from the University of Manitoba in 2013. She is currently registered and licensed to work in Saskatchewan and Manitoba.
Saucha has worked in a variety of settings both private and public. She has worked with populations 18+ with various physical, cognitive, psychosocial assessment and treatment needs. Saucha has experience working with a variety of funders including insurance companies, WCB, NIHB and veteran affairs.
Specific areas of experience include: Hospital discharge planning, cognitive, psychosocial and functional assessment and rehabilitation, wheelchair and other assistive equipment provision, job site assessments, Home and Environmental assessments, vocational rehabilitation, case management and RTW planning.
Saucha is a lifelong learner committed to client centered and multi-disciplinary collaborative care.
Outside of work, Saucha is learning Spanish, enjoys long distance running and traveling near and far.