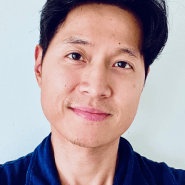 Available at multiple locations
About
Sean completed his Master of Science Degree in Physical Therapy at the University of Alberta in 2013. He is also a graduate of the University of British Columbia where he completed his Bachelor of Science Degree with Honours.    
He is licensed and registered with the College of Physical Therapists of British Columbia and the Canadian Physiotherapy Association. Sean is primarily a manual therapist and has completed levels 1 and 2 of the Diploma of Advanced Orthopaedic Manual Physiotherapy. He is certified through the Robin McKenzie Institute of Canada for mechanical diagnosis and therapy (MDT) of the lumbar spine.   
Sean incorporates dry needling and instrument-assisted soft tissue mobilizations (IASTM) in his practice. He is certified in intramuscular stimulation (IMS), acupuncture through Acupuncture Canada (CAFCI), and the Graston Technique for IASTM. He is also certified in the use of Radial Shockwave Devices by Shockwave Canada.  
Sean is passionate about helping his patients reach their physical and fitness goals. He treats every client uniquely and develops personal rehabilitation programs for their specific needs. He works with a wide range of patients (athletes, work injuries, MVAs, post-surgical rehab, senior care).   
Outside of the clinic, Sean enjoys spending time outdoors with his dog, breaking a sweat in the gym, and discovering new food spots around the city.