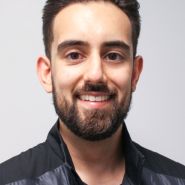 Available at multiple locations
Olympic Oval
6111 River Road, Suite 160
About
Rony graduated from Simon Fraser University with a Bachelor of Science, Majoring in Kinesiology in 2017. He continued his pursuit of education at the University of Queensland in Australia, graduating with a Master of Physiotherapy Studies Degree in 2019.
As a life-long learner, Rony continues to stay up to date with the most recent research to integrate into his treatment with clients. Rony's treatment philosophy involves addressing the cause of symptoms through various approaches including hands-on manual therapy, exercises, and client education. In the long-term, Rony believes that working one on one with the client towards self-management is key to helping patients achieve optimal health and develop healthy habits.
In his time away from the clinic, Rony fulfills his love of outdoors and active lifestyle through hiking, playing Ice Hockey and experimenting with different exercises. He is a world traveller, having visited many countries and enjoys experiencing different cultures, traditions, and visiting the world's most sought out restaurants.