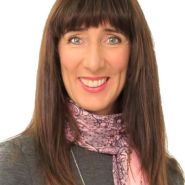 OT, Certified Pedorthist, Director of Operations NL
Available at multiple locations
Newfoundland and Labrador
About
Sharon Horan, a born and bred Newfoundlander, did an undergraduate degree in Occupational Therapy at Dalhousie University graduating in 1987 and completed a post graduate program in Pedorthics earning her Certified Pedorthist Canada designation in 1995. Sharon opened her first business, primarily focused on foot care called Atlantic Orthotics Ltd. in 1989. In 1994, capitalizing on her more comprehensive Occupational Therapy skills, she opened her second business, FIT For Work.
FIT For Work evolved into a multifaceted, interdisciplinary medical and rehabilitative company with several offices across Newfoundland. FIT For Work has over 30 staff and/or contractors, including Physicians, Nurses, OT's Kinesiologists, Psychologists and Vocational Planners. In May of 2019, Lifemark Health Group acquired Atlantic Orthotics Ltd and FIT For Work and Sharon is currently the Director of Operations Newfoundland.
Sharon continues to work as a practicing Pedorthist. She is a past president of the Pedorthic Association of Canada and a Past Chair of the College of Pedorthics of Canada. She has been recognized by her profession, for making outstanding contributions to her field, by receiving the Micheal Van Vlack Memorial Award. She is a recipient of the top 100 Women Entrepreneurs in Canada (2011) and has been recognized with many other prestigious business awards in Newfoundland and Labrador.
She is an avid outdoors girl with a huge love of the outdoors, yoga, cycling and her rescue dog Allie. She spends significant time fishing, canoeing, hiking, swimming, downhill skiing, and skidooing; dividing her non-work time between St John's, Brigus and the Humber Valley.