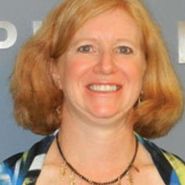 Sheri Funk (Clinic Director)
Available at multiple locations
100, 109 Quarry Park Blvd SE
About
Sheri has been working as a physiotherapist in orthopaedic private practice since graduating from the University of Alberta with a degree in Physical Therapy in 1995. Since graduating, Sheri has continued her education completing the orthopaedic manual therapy courses and receiving her Fellowship with the Canada Association of Manual Therapy in 2002. She was certified in acupuncture in 2004 and in 2011 she completed the radiology courses required to allow her to order diagnostic imaging (x-rays, ultrasounds, MRI) as indicated for her clients.
Sheri has also completed courses in vestibular rehabiliatation and concussion. She enjoys helping clients with vertigo, dizziness and other balance problems. She has also completed multiple post-graduate courses in orthopaedics including spinal manipulation, management of complex whiplash disorders, clinical reasoning, and exercise prescription.
Sheri's approach to treatment involves using manual therapy, individualized exercise programs, acupuncture and other modalities (such as interferential current, therapeutic ultrasound, TENS). She also believes that patient education is a key component in helping clients reach their individual treatment goals, return to function (at sport, work or home) and prevent re-injury.
In her spare time, Sheri enjoys staying active with her family. In Summer, she enjoys biking, waterskiing, hiking and rollerblading. In the Winter, she enjoys downhill skiing and skating. She believes in the importance of staying active and leading by example.