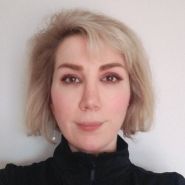 Available at multiple locations
About
Shirin has been a physiotherapist for the past 16 years.
Her areas of Interest are postural and mechanical pain control, active rehabilitation,  education, active tissue release,  dry needling and acupuncture.

When she's not working, she spends most of her time with her family: she also enjoys reading, hiking, playing table tennis, and experimenting with pottery.