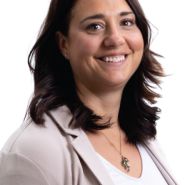 Available at multiple locations
About
Shirrae holds a Bachelor of Kinesiology from the University of Regina. She is a Certified Exercise Physiologist accredited with the Canadian Society of Exercise Physiologists. She has training in Matheson Functional Capacity Evaluation as well as Workwell  Functional Capacity Evaluations, Bonefit training, and post partum corrective exercise training. 
She works with tertiary clients to achieve their goals, improve their function, and help them better understand chronic pain.
Once a competitive athlete in the sport of softball she now is involved in coaching and training roles. In her spare time she enjoys spending time at her family farm, and cheering on the Regina Rams.