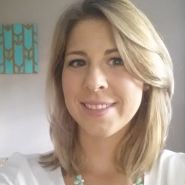 Physiotherapist and vestibular/concussion therapist
Available at multiple locations
About
Stephanie graduated from Bishop's University with a Bachelor of Biology and Health Sciences, followed by a Master of Physiotherapy from the University of Ottawa. She has completed post-graduate courses in acupuncture and dry needling as well as kinesio taping. Stephanie is also a vestibular and concussion physiotherapist, specialising in the assessment and treatment of various vestibular and concussion disorders.
Stephanie provides an active physiotherapy approach tailored to each client's individual needs. She aims to help clients achieve their recovery goals while striving to maintain a therapeutic environment that is both pleasant and engaging. Stephanie's philosophy is that good things never come easy and everything worth having requires hard work and dedication. That goes for recovery after an injury or simply staying fit on a regular basis.
Stephanie enjoys spending her free time with family and friends, as well as engaging in hot yoga, skiing, and strength training.