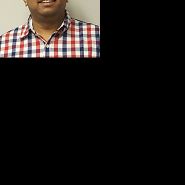 Available at multiple locations
Languages Spoken:
English
Gujarati
Hindi
Marathi
Telugu
4818 Westwinds Dr NE
Unit 2210
About
Sudhir graduated from Mangalore University, India in 1999. He has been practicing in various multi-disciplinary hospitals, private practice and rehabilitation centres. Sudhir has worked in India, Singapore and now in Canada. His primary area of interest is Orthopedics, with a special focus on craniofacial pain and chronic pain. His skills in orthopedics are supplemented by his practice of acupuncture and myofascial release.
Sudhir has completed the Acupuncture Foundation of Canada Institute certification for acupuncture treatment in physiotherapy. He also has a keen interest in manual therapy, which he has learned over his past seven years of work as a physiotherapist. Sudhir's extensive experience allows him to provide treatment for many complex and varied conditions.
Sudhir has most recently completed both the Arthritis Society's Getting a Grip on Arthritis® osteoarthritis and rheumatoid arthritis education program.