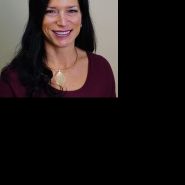 Available at multiple locations
About
SueAnn has her Bachelor of Science in Physical Therapy from the University of Saskatchewan and is the Clinical Director at Lifemark Courtside Sport Medicine and Rehabilitation. She has been with Courtside since 1998, and established a second clinic at Level 10 High Performance Center as a satellite of Courtside Sports Medicine and Rehabilitation.
SueAnn has completed multiple courses and certifications. She is a Resident of the Canadian Academy of Manipulative therapists, Certified in Intermediate Manual and Manipulative Therapy (Part A).
She is certified in Complete Concussion Management, as well as Vestibular Rehabilitation. She is also Intramuscular Stimulation Certified, (GUNN) for treatment of musculoskeletal injuries. She is also a certified Graston Technique Therapist. She has undergone the Matheson Functional Capacity Evaluation Certification Program. She has taken multiple courses in the Mckenzie Method of diagnosing lumbar and cervical spine injuries.
Her commitment to continued professional development and dedication to wellness and sport performance make her one of the most respected therapists in the city. Her special interests include athletic injuries, joint movement dysfunctions, and running gait analysis.
During her time at the University of Saskatchewan, SueAnn competed as a track and field athlete with the Huskies and rowed with the Saskatoon Rowing Club. She continues to compete in running, skate skiing, and mountain biking. SueAnn also enjoys power lifting, yoga and teaching HIIT classes at Level 10 and encouraging others to join her in her passion for physical activity and wellness. Outside of the clinic, SueAnn enjoys spending time with her three children and husband - especially at the lake, on her SUP, kayak, or trying (albeit unsuccessfully) to 360° on the surf board.