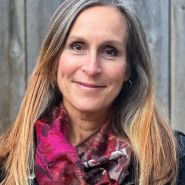 Available at multiple locations
About
Glebe Physiotherapy/ Lifemark Health is proud to introduce a new service within our clinical rehabilitation offerings: Expert Nordic Walking/ Urban Poling Instruction. 
We welcome Susan Yungblut, Physiotherapist and Urban Poling Master Trainer, to our interdisciplinary treatment team. 
Susan Yungblut is an experienced physiotherapist who is now joining Glebe Physiotherapy/ Lifemark Health as an expert Nordic Walking consultant.  Susan brings over 15 years of experience working with clients living with musculo-skeletal/orthopaedic conditions. Her exercise prescription expertise includes personalized Nordic walking instruction.  Susan helps clients discover how regular Nordic Walking/Urban Poling contributes to effective self-management of commonly seen conditions such as osteoarthritis of the knee, hip and ankle, Achilles tendon problems and low back pain. She also supports clients to learn how Nordic walking, performed with proper technique, facilitates postural alignment, improves balance and stability, cardiovascular health and develops upper body and core strength - all common components of an effective evidence-based physiotherapy/ rehabilitation program.  Susan works closely with her professional colleagues to seamlessly integrate Nordic walking within client's goal setting and treatment plans. 
Work with Susan to gain knowledge, develop confidence and motivation to include regular Nordic Walking/ Urban Poling into your rehabilitation program for a lifetime of fitness and wellness.