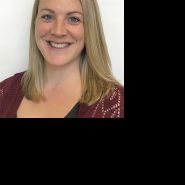 Available at multiple locations
Crowchild Twin Arena
185 Scenic Acres Drive N.W.
About
Susie completed her Master of Physiotherapy at the University of Alberta in 2008 and started her career here in Calgary. Originally from Nova Scotia, she has also lived and worked in Sydney, Australia, but now calls Calgary home.
She is passionate about patient care and education, and is a keen manual therapist. She has taken additional education in acupuncture, needling, spinal manipulation, biomechanical dysfunction, orthopedic training, diagnostic imaging, pelvic health, and pediatric pelvic health.
Being a mom of two and seeing how important pelvic health is to overall health, Susie immersed herself into learning about pelvic health and has been working with clients on a variety of pelvic conditions including urinary and fecal incontinence, painful intercourse, pelvic organ prolapse, pelvic pain conditions, and pregnancy related pelvic conditions. She loves to connect with her patients and understands the importance of trust and feeling supported throughout treatment.
Susie is also treating pediatric patients for pelvic health conditions including constipation, fecal and urinary incontinence, bedwetting, chronic urinary tract infections, and pain in the pelvis, hip, and back. Treatments are private, caring and always include the parent or guardian.
When not at work, you can find Susie working out in the pool, socializing, or spending time with her family.