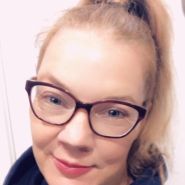 Registered Massage Therapist
Available at multiple locations
About
Tara has worked in the field of Fitness and Wellness for over 20 years.  As such she brings her knowledge of physical well being into her Massage Therapy practice, to help her clients achieve optimal physical productivity while restoring the body's natural state of balance.
Believing strongly that massage therapy can be a valuable tool towards achieving physical, emotional, and mental wellness, Tara strives to always provide a safe and relaxing environment. She is informed, professional, and passionate about her craft.
She derives the satisfaction that comes with each session helping clients nurture and revitalize their bodies. For her, being a massage therapist is an opportunity to serve people, and so, she incorporates ethics and keen attention-to-detail to help them achieve their goals.